HOLIDAY SHOW 2018
Congratulations to everyone who performed yesterday. What a great year!!! ❤️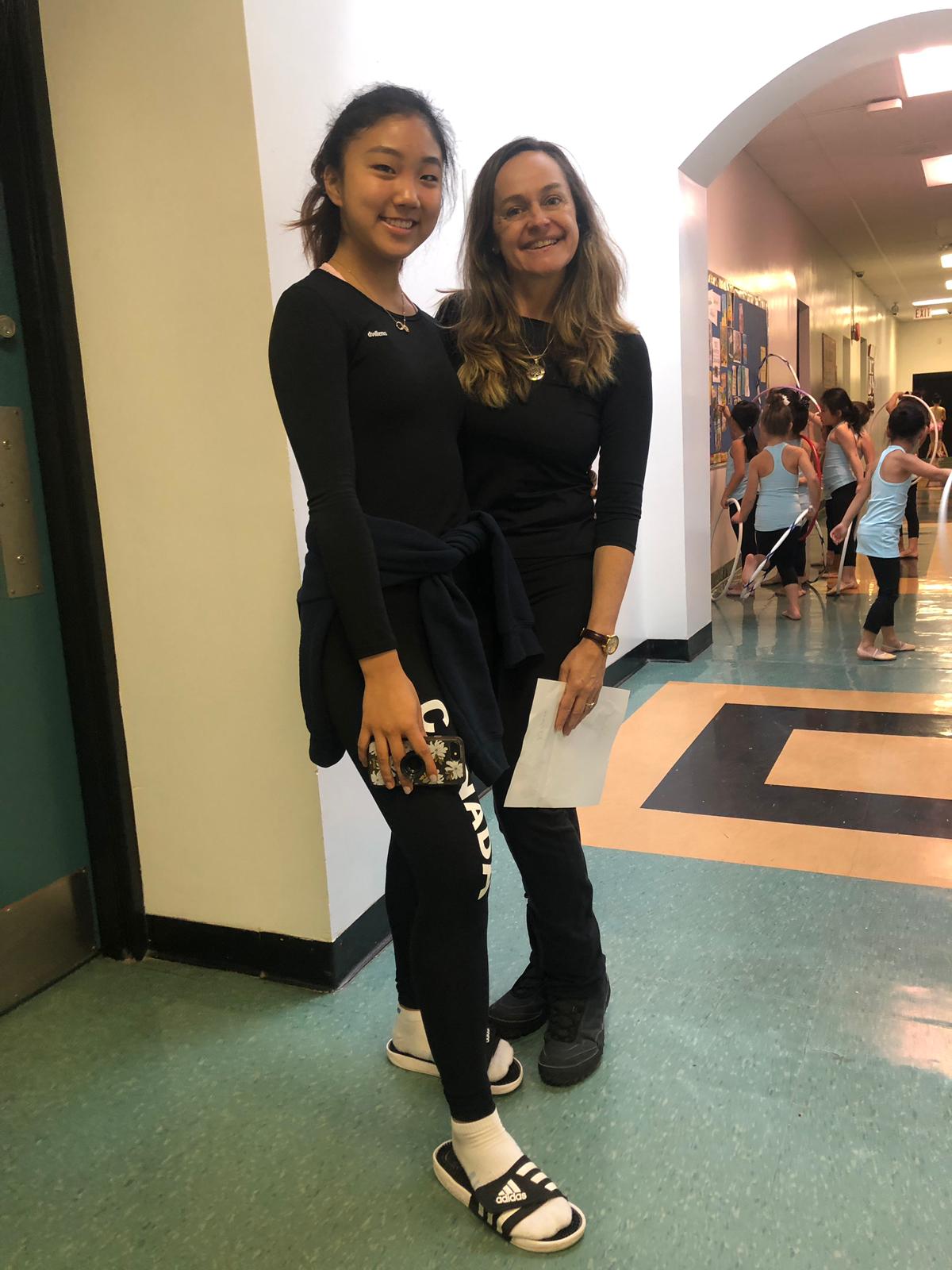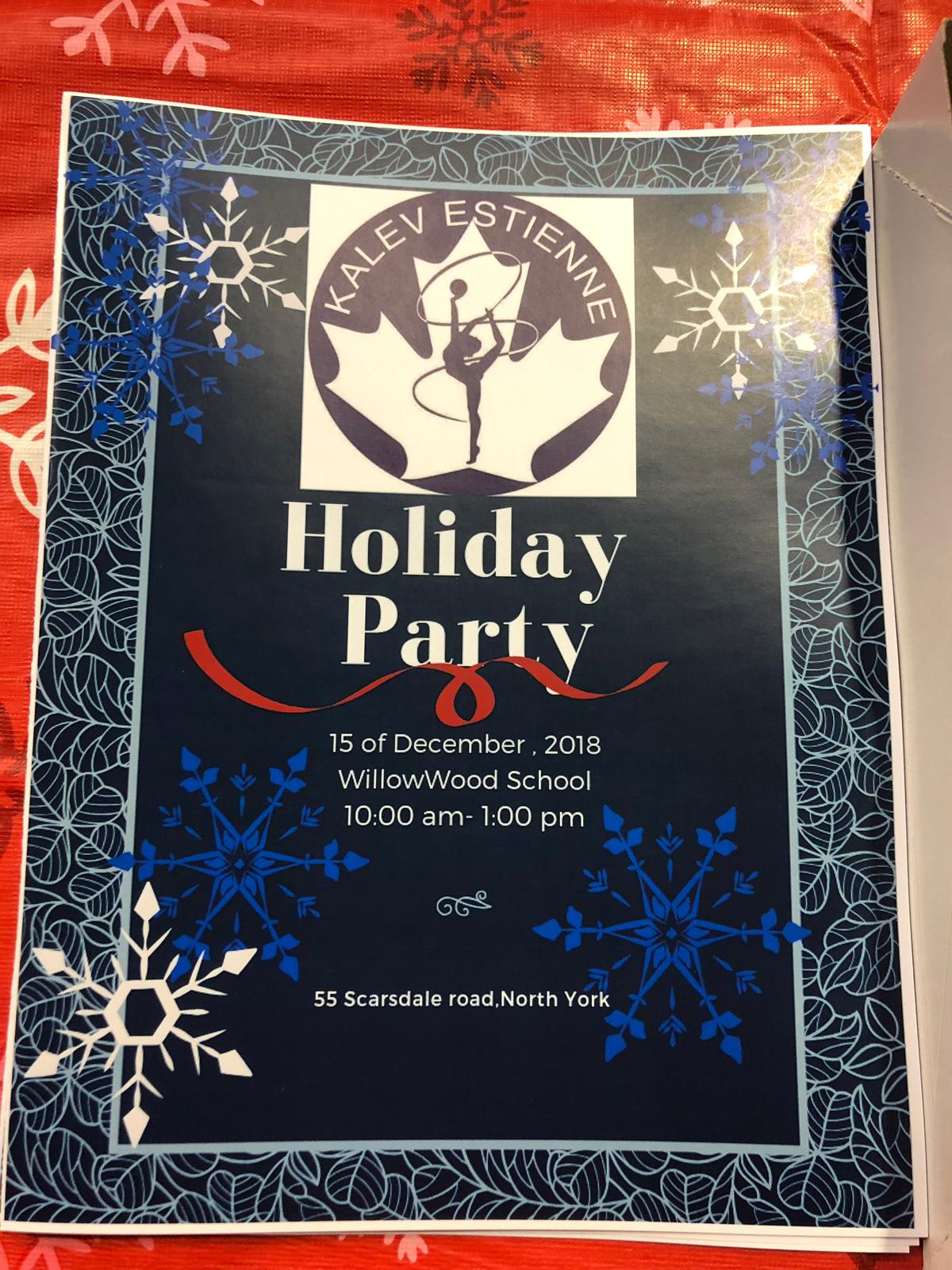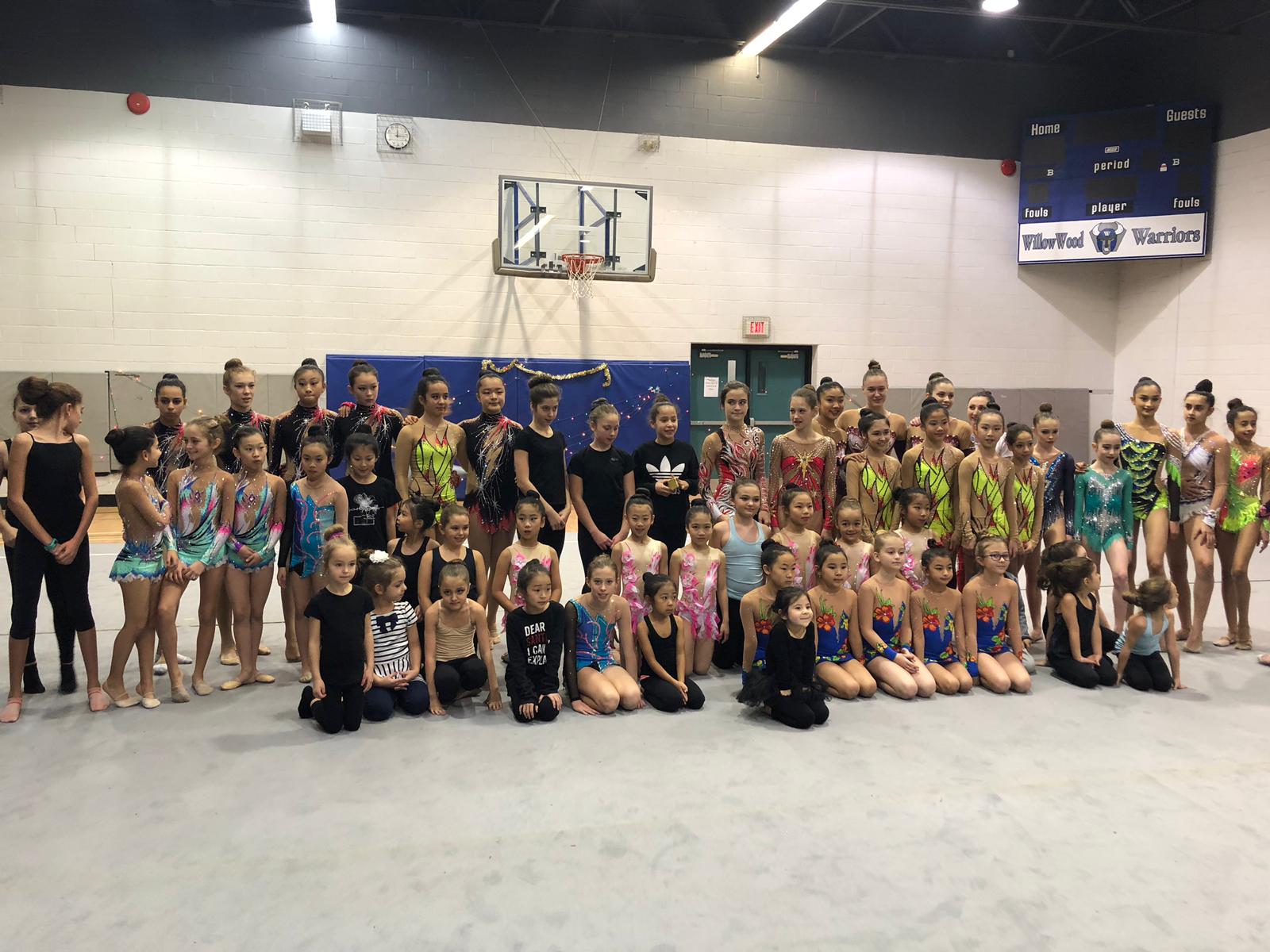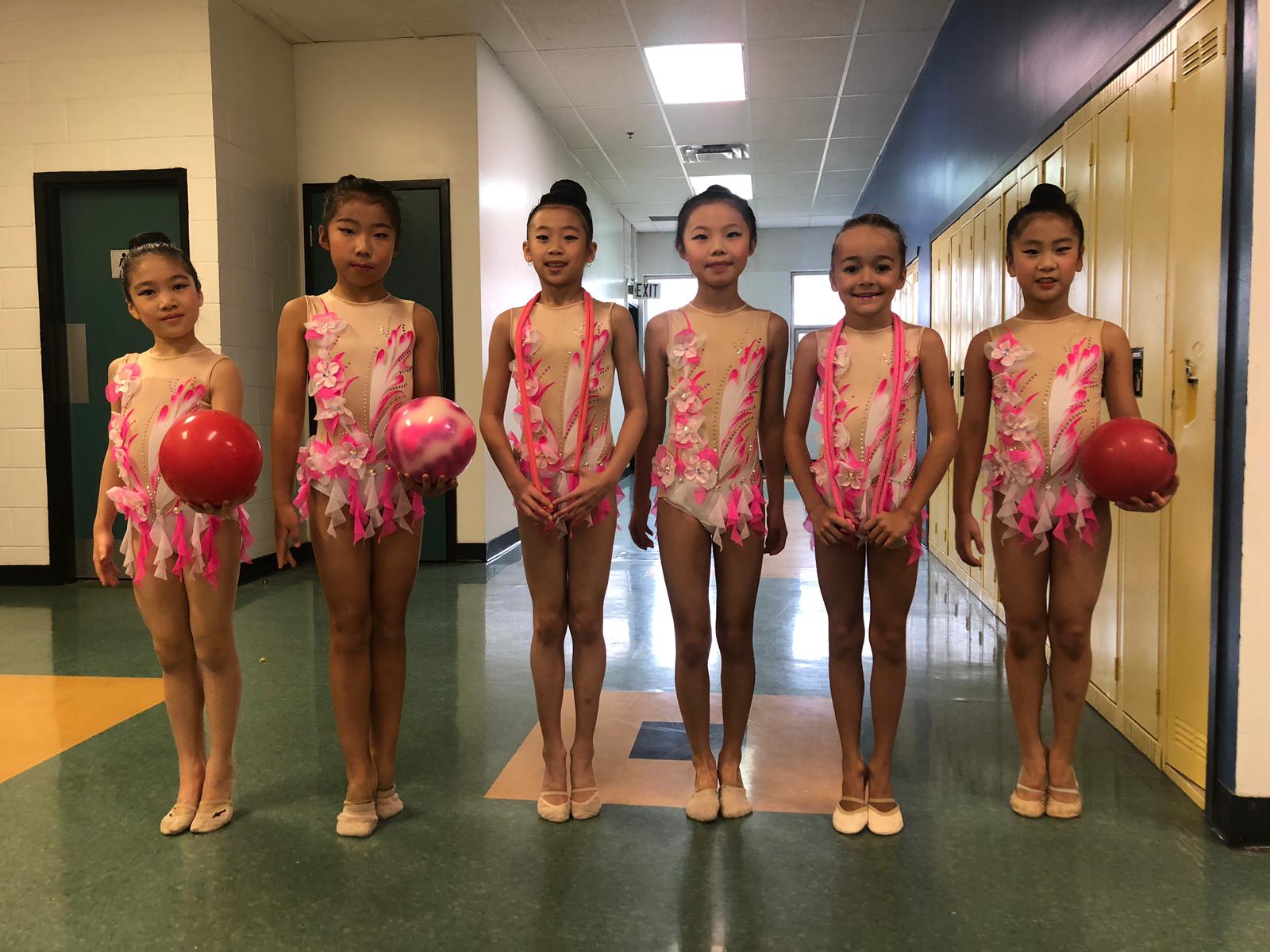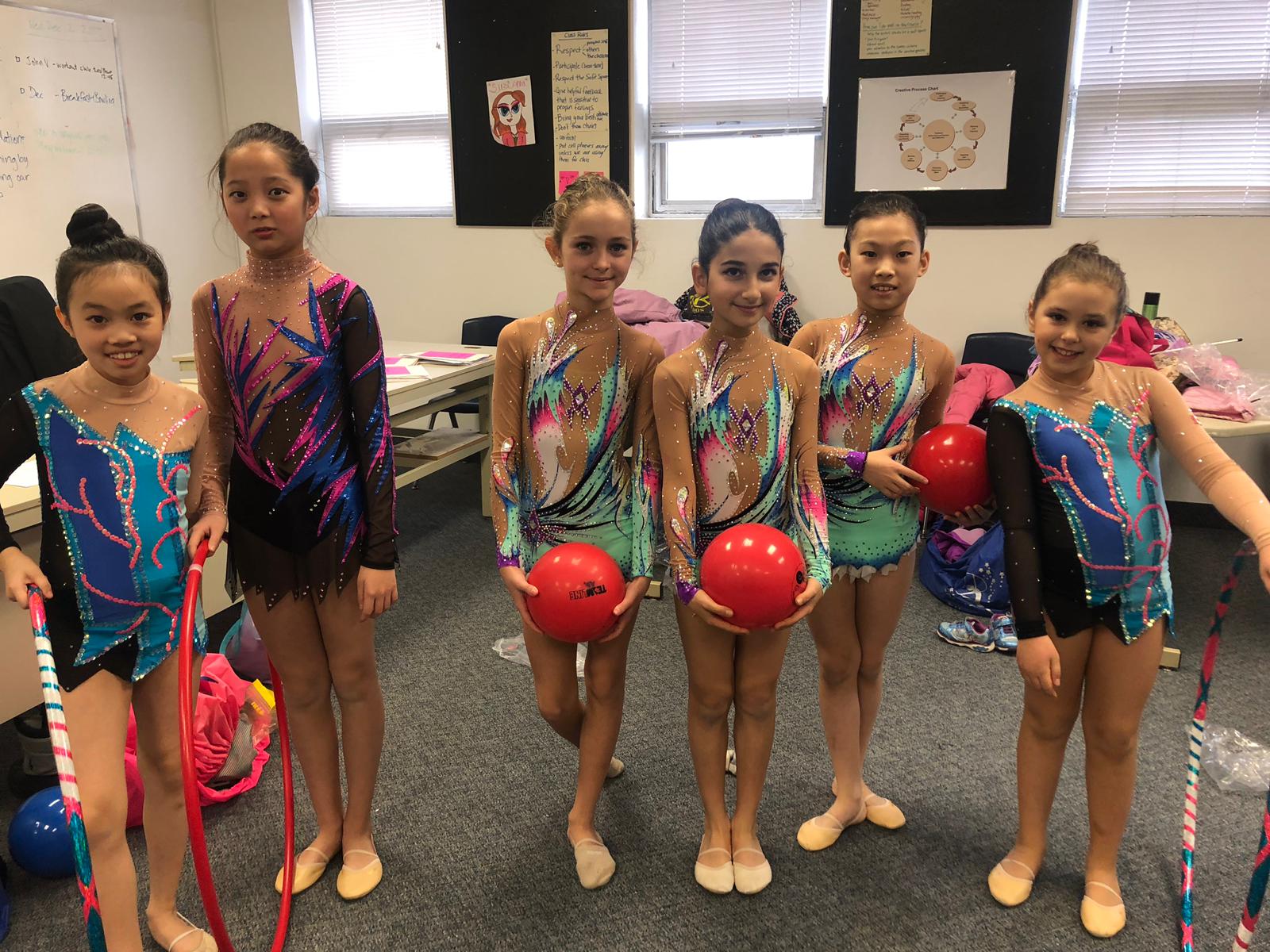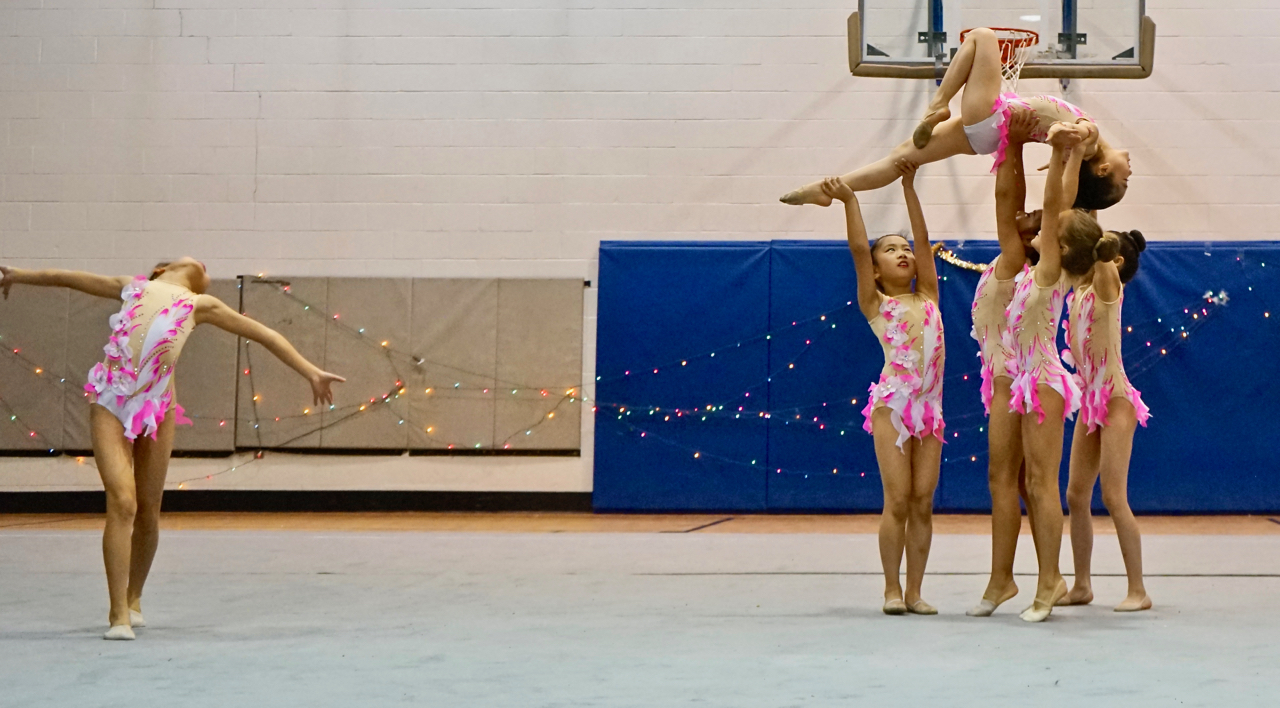 KALEV HIGH PERFORMANCE TEAM IN ACTION 💪🏼
HALLOWEEN FUN AT KALEV / 2018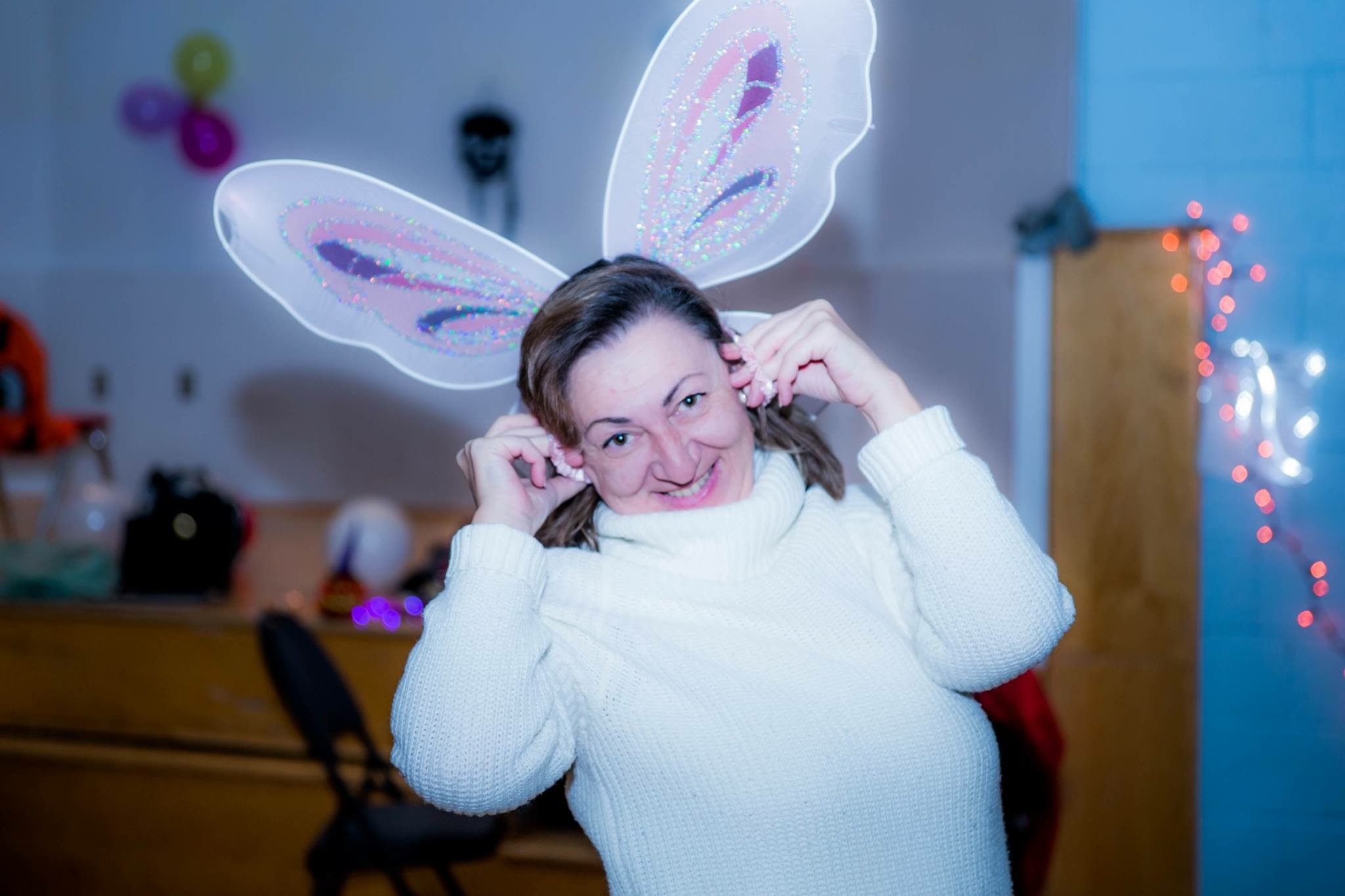 WORLD CHAMPIONHIPS 2018 / SOFIA, BULGARIA
Good luck Anna-Marie Ondaatje and coach Svetlana Joukova. We wish you all the best at the 36TH RHYTHMIC GYMNASTICS WORLD CHAMPIONSHIPS in Sofia, Bulgaria. 📍September 10-16"2018 Rhythmic Worlds: Stars of the sport set for Sofia.
NEW CHOREOGRAPHY BY ANTTON LAINE!!!
Lots of fun with an amazing choreographer ANTTON LAINE from Finland. Thank you dear Antton for beautiful routine you have created for our AGG team ❤️
TRAININGS / SEPTEMBER 2018
Good times and hard work with our provincial level athletes and their coach Antonina Savchuk.
SUMMER PHOTO CONTEST 2018
Kalev´s gymnasts traveling the world!!! Norway, China, Spain, Dominican Republic, Greece, South Korea, Italy, Austria, Romania and many many more breathtaking places across Canada... THANK YOU GYMNASTS AND PARENTS FOR JOINING THE 1ST KALEV´S SUMMER PHOTO CONTEST :) ... The winner will be announced SOON :)
MRS. KOOP REUNITED WITH HER OLD GYMNASTS / 2018
Mrs. Koop and former gymnasts got to celebrate Diana's daughters 1st birthday! It was a beautiful celebration, and a great time catching up with more former gymnasts!
Not too long ago, Mrs. Koop was reunited with her old gymnasts and the birthday celebration for Emilie Goldblum son! What an honor, and thrill to stay in touch all these years later!
WHITNEY IN SHEPHERD´s FILED CHILDREN´s VILLAGE, BEIJING 2018
The past 2 weeks in Beijing has been a fun filled trip for Whitney. The Summer Palace, the Forbidden City, the Great Wall, the Xiannong Altar, Beijing Aquarium, the Temple of heaven ...the list goes on 🎎
One of the most important part of the trip is to visit Shepherd's Field Children's Village. It is a charity facility that provides therapy, medical care, and education for special-needs orphans 💕
Whitney had a chance to perform her ribbon routine for the kids. She also taught them some ribbon techniques for ribbon dance. The whole family were deeply touched by the dedicated staff and the lovely children. It has been a honour to work with them 😍
16th ASIAN GAMES, 2018 / JAKARTA, PALEMBANG
Good luck to our very own Anna Marie Ondaatje and her coach Svetlana Joukova 😊 Do your best ❤️
YEAR END SHOW 2018
Another amazing season has passed! Thank you gymnasts, coaches, and our main director, Ms. Koop, for outstanding work! A special thank you to all parents for your amazing support and great efforts! 🎉💕
🎈We wish you an amazing summer, and see you soon at SUMMER CAMP 2018 https://www.kalevestienne.com/camp/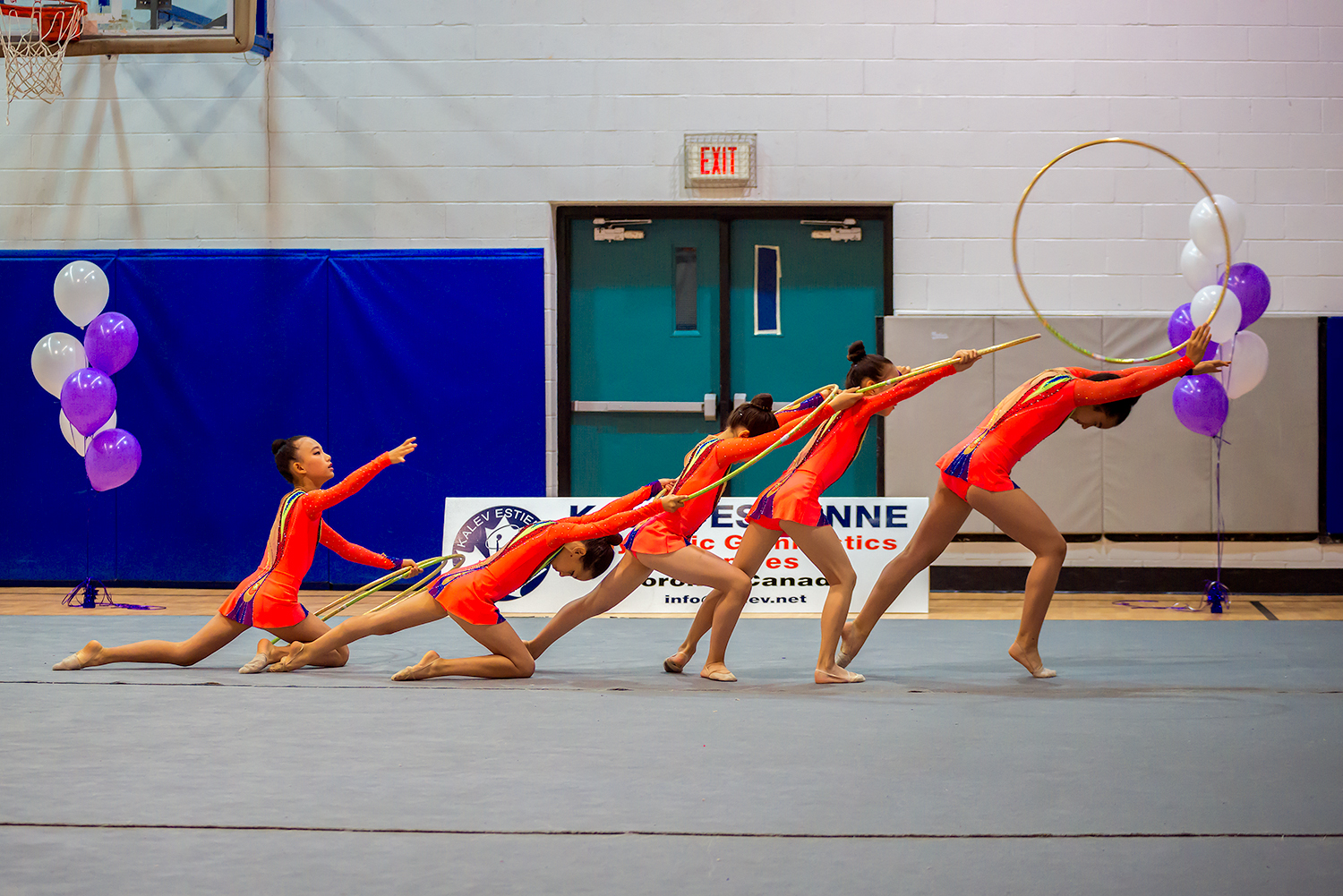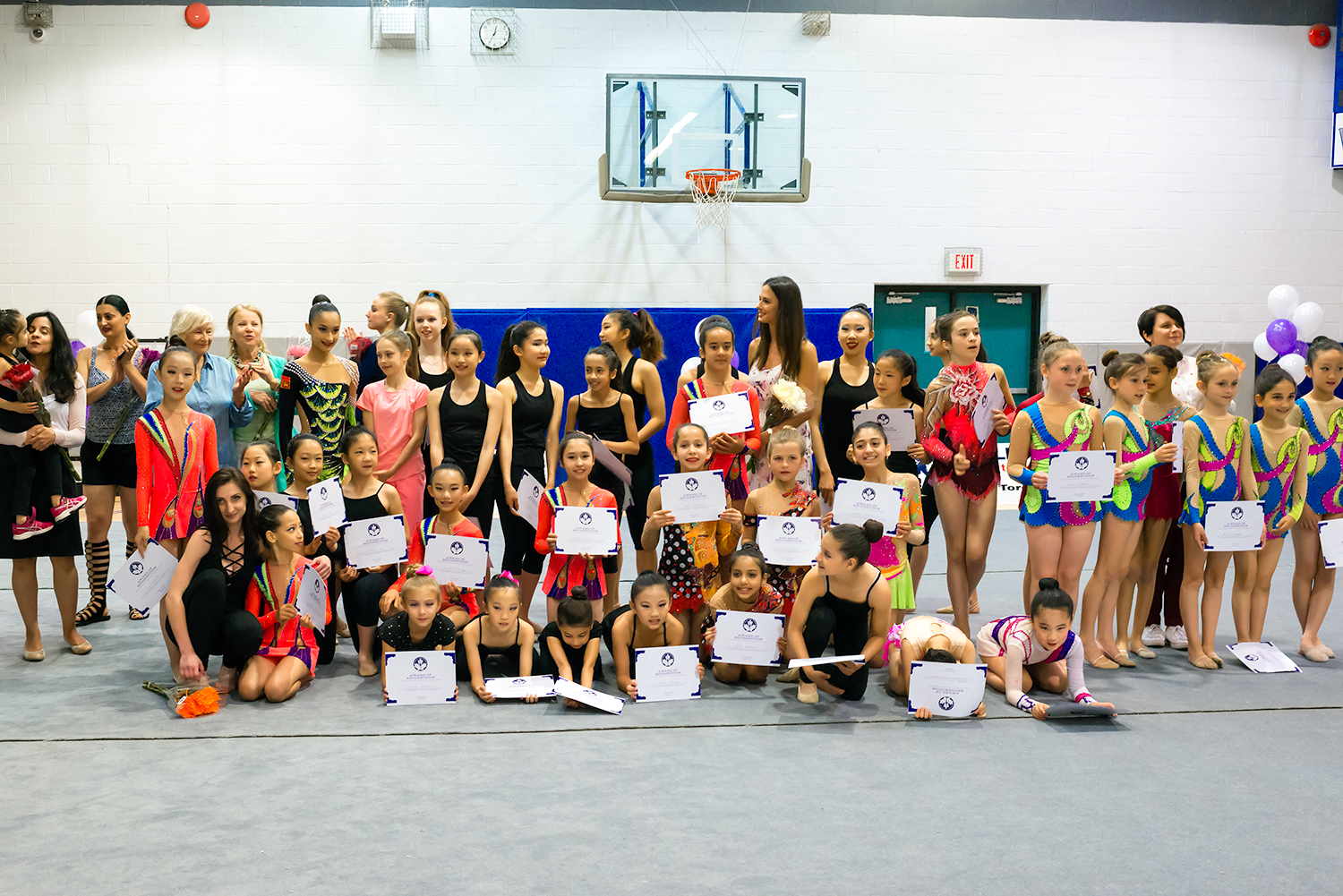 Thornhill Community Center Open House / 2018
Saturday, June 9th: our gymnasts had the privilege to perform at the Thornhill Community Center Open House 🎉
Gold medalists at the YORK STARS COMPETITION / 2018 🥇🎉❤️
VIVA CUP / 2018
Much to be proud of our athletes at Viva Cup 2018
Awards at Provincial Qualifier #2 🙂
2018 Canadian Championships RG
Hannah Walter, Stephania Metedbayeva, Alina Perfileva, congratulations for an amazing job you did at CANADIAN CHAMPIONSHIPS 2018. COMPLETELY TOTALLY PROUD OF YOU ❤️
Yi Ki-uhn Joy (Junior open - Qualification): hoop🥈 ball🥉 clubs🥇 ribbon 7th 👉🏼 all around🥈
Yi Ki-uhn Joy (Junior open - Finals): hoop🥈 ball🥇 clubs🥈 ribbon🥇👉🏼 all around🥇
And THE HIGHEST SCORE OF THE COMPETITION GOES TO KALEV ESTIENNE: Alina Perfileva (Junior) 62.250!!! 💕
We are thrilled to have these brilliant gymnasts and coaches in our team 🎉
Pacific Rim / Colombia 2018
Our TIFFANY ZHAO and ATHENA TSALTAS at Pacific Rim 2018 in Colombia
Team Canada 🥈
Junior Group 🥉
KOOP CUP CONTROL COMPETITION / TORONTO 2018
21st Commonwealth Games / Australia 2018
OUR PRINCESSES ANNA MARIE ONDAATJE AND SVETLANA JOUKOVA with His Royal Highness Prince Charles at the 2018 21st Commonwealth Games in Gold Coast, Australia.
What a wonderful surprise! Greeted and shook hands with Anna-Marie Ondaatje!
His Royal Highness: "What country are you from"
Anna-Marie: "Sri Lanka"
His Royal Highness: "Wow that's so nice I would love to go there, what sport do you do?"
Anna-Marie: "Rhythmic Gymnastics"
His Royal Highness: Wow, I really want to see that but they never allow me to. There is no time."
SPRING CUP 2018 / BURLINGTON
13 GOLD MEDALS / 3 SILVER MEDALS / 5 BRONZE MEDALS ... such a successful weekend at SPRING CUP 2018 in Burlington 😍
Congratulations guys!!! This is your reward for all the hard work you put in. Enjoy every bit of it. Big THANK YOU to our EVELYN KOOP and coaches JOUKOVA, ANTONINA SAVCHUK, TAMARA SARAFIAN, SASHA LUKASHEVA, MARIA SMIRNOVA, HANA KIKOVA, ANASTASYIA SHIRAREVA 💕💕💕💕💕
RESLUTS:
PROVINCIAL GYMNASTS: Monica La Penna (4B) – floor 8th, ball GOLD, hoop GOLD, all-around SILVER; Gretchen Huang (4B) – floor 11th, ball 11th, hoop 7th, all-around 11th; Sion Park (4A) – floor 7th, ball 5th, all-around 5th; Sonya La Penna (6A) – hoop GOLD, ball GOLD, all-around GOLD; Group of 5 balls (Level 3) – GOLD; Group of 5 hoops (Level 4) – GOLD
INTERCLUB GYMNASTS: Congratulations on your achievement girls: Liu Emilu, Spasojevic Amelia, Dumic Nika, Ashmawy Maya, Tarasov Alise, Rubkhin Anna; Interclub Group of 5 hoops (Level 2) – GOLD
NATIONAL LEVEL ATHLETES: Jasmine Tang (Novice) – floor BRONZE, rope 5th, clubs BRONZE, ball BRONZE, all-around BRONZE; Medetbayeva Stephania (Junior HP) – hoop GLOD, ball 4th, clubs SILVER, ribbon SILVER, all-around SILVER; Yi Ki Uhn Joy (Junior) – hoop GOLD, ball GOLD, clubs BRONZE, ribbon 4th, all-around 4th; Whitney Cao (Junior) – hoop 8th, ball 9th, clubs 8th, ribbon 8th, all-around 8th; Tiffany Zhao (Junior) – clubs 9th, ribbon 12th, all-around 12th; National Junior Group – 5 clubs GOLD, 5 ropes GOLD
GRAND PRIX MOSCOW / 2018, RUSSIA
MOMENTS AT MOSCOW GRAND PRIX 2018. Feeling very proud of our senior girls ATHENA TSALTAS (Canada) and ANNA-MARIE ONDAATJE (Sri Lanka) coached by SVETLANA JOUKOVA for successfully competing at their 1st Grand Prix in Moscow, 2018 ❤️. We are also very happy to announce the all-around BRONZE medal for Canadian Junior Team!!! CONGRATULATIONS!!! 🏆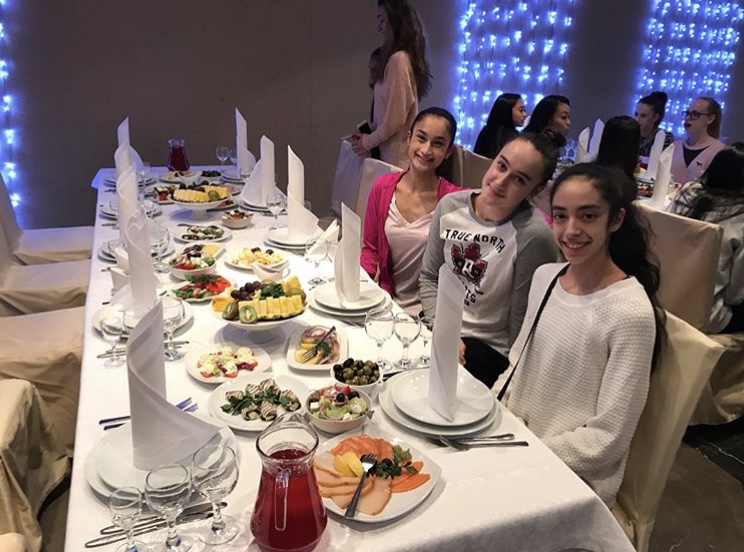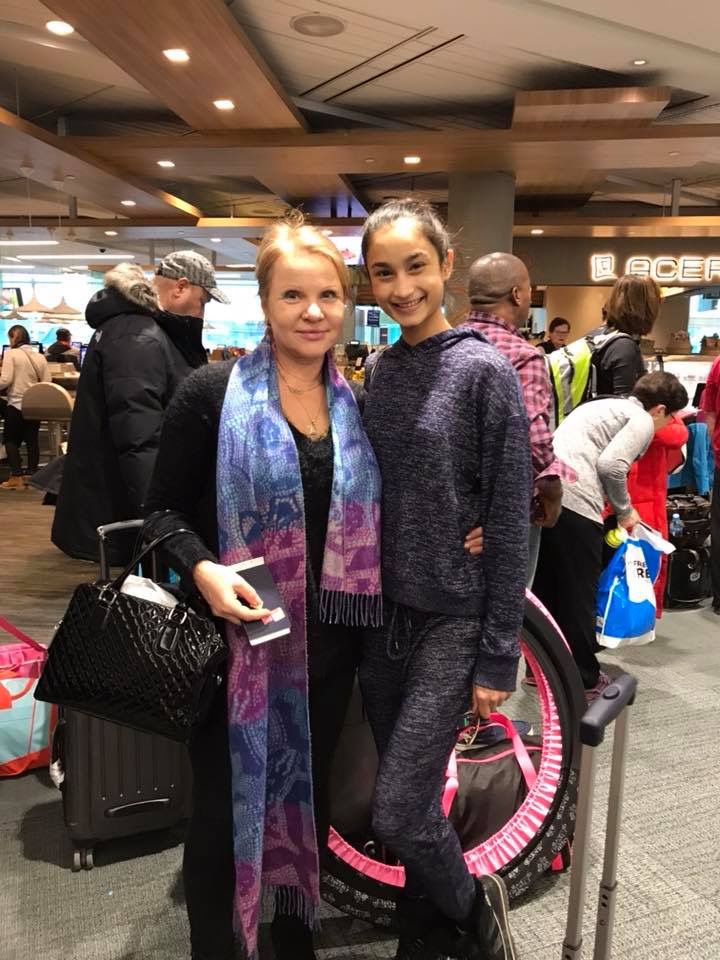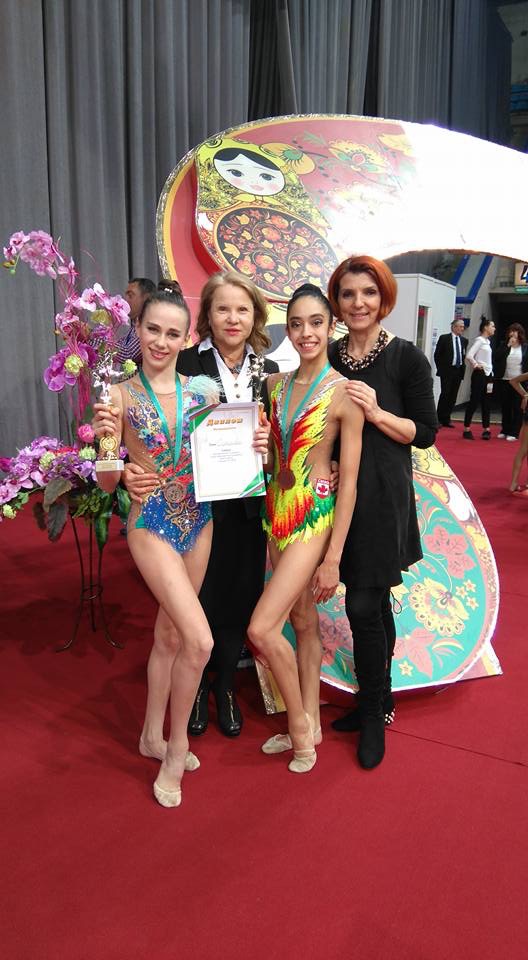 TRILLIUM CUP 2018
Congratulations to our AGG Kanediana Children team on their first AGG competition of the season - placed 3rd 🥉. Provincial level group of 5 balls came home with silver medal 🥈 and group with 5 hoops placed 1st 🥇. Good job Antonina Savchuk! Provincial Level Gymnasts placed: Monica La Penna 9th, Sonya La Penna 3th all around 🥉 and 3rd with ball 🥉. National Junior Level - JOY in top 6th!!! CONGRATS.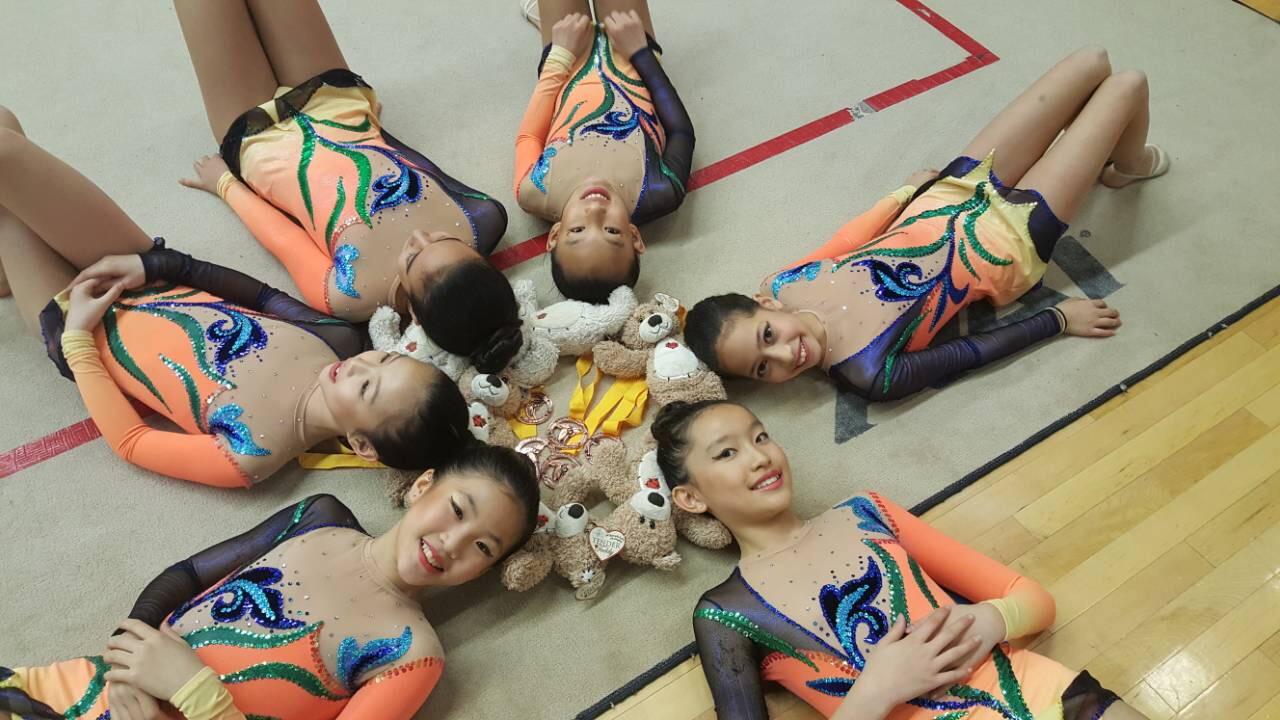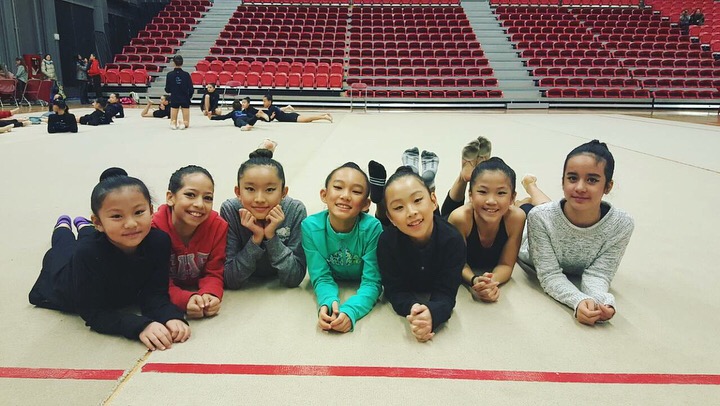 ELITE CANADA 2018
FIG Junior Group (Whitney Cao, Kyna Wilson, Audrey Grong, Sonya La Penna, Tiffany Zhao, Julianne Ho), 5 ropes - 2nd place, 5 clubs - 2nd place. SENIORS: Tsaltas Athena Maria Total - 3rd place, Hoop 5th, Ball 5th, Clubs 3rd, Ribbon 2nd. Walter Hannah Total - 9th place,
Hoop 13th, Ball 10th, Clubs 10th, Ribbon 8th. JUNIOR Yi Ki-Uhn Joy Total - 25th place. NOVICE Jasmine Tang Total - 11th, Hoop - 11th, Ball - 15th, Clubs - 8th, Ribbon - 11th. CONGRATULATIONS TO ALL GYMNASTS AND COACHES: Head Coach - Svetlana JOUKOVA, Assistant Coach - Anastasyia SHIHAEVA, Hana KIKOVA
27th ORGC ANNUAL INVITATIONAL / ETOBICOKE 2018
Monica La Penna - one of each: Total 2nd place, Ball 1st place, Free 3rd place. FIG JUNIOR GROUP 2nd place (5 ropes and 5 clubs), Jasmine Tang (Novice) - 11th. YI KI-UHN JOY (Junior) Total 7th, Hoop 4th. CONGRATULATIONS.
SLONNY CUP / TORONTO 2018
Our beauties Gretchen, Daphne and Julianne with coach Antonina at Slonny Cup Toronto. Big congratulations to provincial gymnast Daphne Hu who brought us 2 GOLD MEDALS for her free routine and routine with ball. Keep working hard girls, we are very proud of you ❤️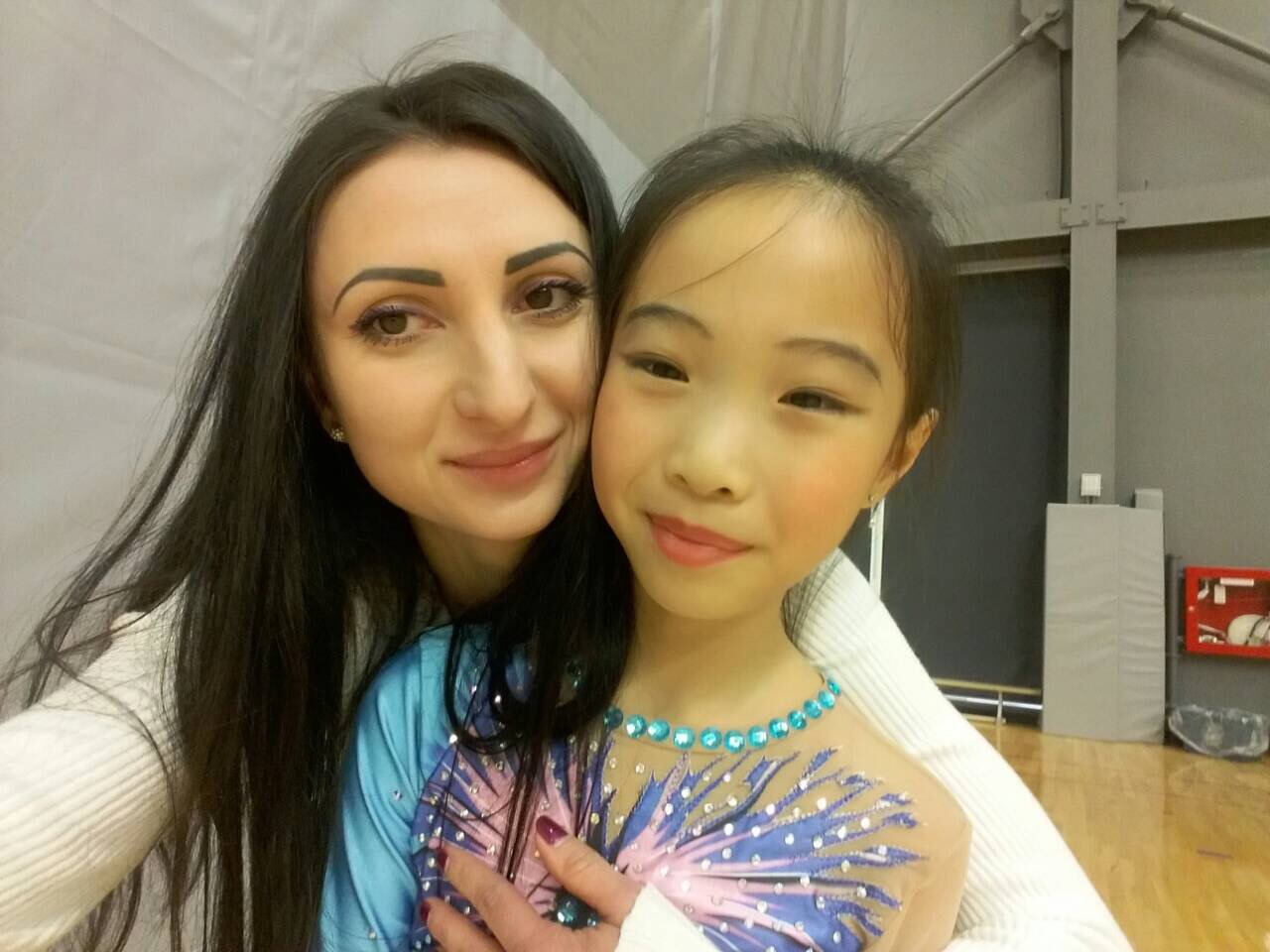 QUESTO INVITATIONAL / montreal 2018
The competition season 2018 has already started! Our athletes were competing in Montreal on January 13-14 at Questo Invitational Tournament. We are proud to present you amazing results:
Monica La Penna - BRONZE for free routine, SILVER for ball / Sonya La Penna - GOLD for clubs and SILVER for ball and SILVER for hoop / FIG Junior Group (Kyna Wilson, Whitney Cao, Tiffany Zhao, Sonya La Penna, Julianne Ho, Audrey Grong) - GOLD for routine of 5 ropes and GOLD for routine of 5 pairs of clubs.
Anna-Marie Ondaatje - FIG SENIOR gymnast - GOLD for hoop and SILVER for ball.
Congratulations to our coaches: head coach SVETLANA JOUKOVA, assistant coach: Anastasiya Shihareva and Hana Kikova 🎉
WINTER CAMP 2017/2018
Big THANK YOU to our head coach Svetlana Joukova and to all invited coaches for the best WINTER CAMP ever.
AGG "RHYTHMIC EXPRESSION" PERFORMACE / DeC. 2017
The Kalev Estienne Senior Aesthetic Group Gymnastics (AGG) Group, called Rhythmic Expressions, performed at the PD Day for Anderson College on December 16th. The purpose was to inspire the staff to push beyond barriers and realize that their potential is endless. The staff got the chance to ask the AGG Team some questions which they gladly answered.
KALEV ESTIENNE WINTER SHOW / DEC. 16, 2017
We wish you all a happy and healthy holiday season and looks forward to an exciting new RG year!!